Corporate Events Planning
Let us help make your next corporate event a success with our professional corporate events planning services. When you select our facility, you will have access to spacious meeting rooms where your guests are sure to be impressed with your selection.  Enjoy a professional and well attended event when you select our location for your next business meeting.
Spacious Meeting Rooms

We understand that keeping your guests comfortable is one of your priorities, so we offer spacious meeting rooms that are ventilated, well lit, and impeccably maintained. We work diligently to make sure every detail is in place prior to your event so you can be fully prepared for a stress free meeting. You can rest assured that your event will be seamless, as we expertly handle every last detail.
---
Experience Personalized Services

Trust our team to provide you and your guests with personalized services so your guests will enjoy the VIP treatment and attention they deserve.
---
Catering Services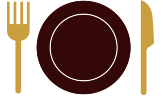 Food is necessary for a well-executed business meeting. Create a menu specifically for your meeting based on the time and duration: breakfast, lunch, or dinner!
---
Ample Parking
Parking is easy and convenient at our facility.
Food & Drink
Amazing food and drink options for your guests.
Location
Conveniently located near major highways in Houston.
Spacious
Spacious accommodations for all of your guests.
What Sets Us Apart
Ample Parking
Security Provided
Convenient Locations
Dressing Room On Site
Catering Services Available
Committed To High Level Of Service